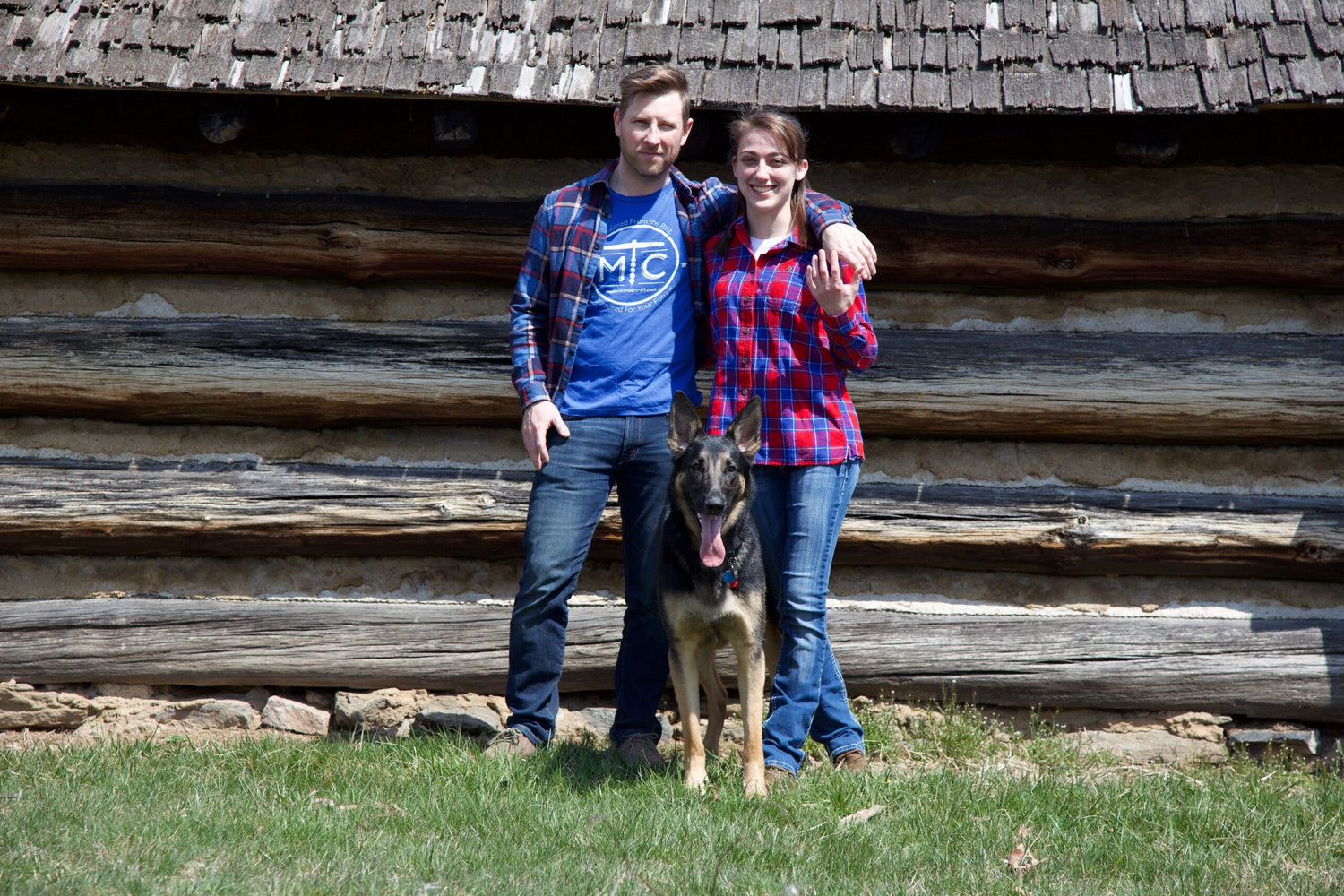 Who We Are
Modern Timber Craft started with a home improvement project. An old front porch on a was supported with beautiful Red Oak joists that just so happened to make beautiful floating mantels. A few cuts here, some routing and sanding there, and before too long the integral parts of our nearly 100 year old porch were enjoying a new chapter in their lives. Within a year the business had grown into a full time side-gig, which involved a lot of late nights and a very cluttered basement and garage.

Having grown up with a big barn in direct view of my bedroom window as a kid, I had always gazed with wonder, imagining in my mind how life may have been when the barn was in its prime.  I am filled with mixed emotions seeing the demise of so many of our iconic American barns. But it is important to keep in mind there are literally millions of them, and it is best to preserve them in any way possible.  Its also worth mentioning that these buildings produce some of the most beautiful finished products. Man has yet to perfect the effects of time on old growth timber that even comes close to comparing to that of nature. 

Nearly 10 years into this, my wife Raquel, our dog Bear, and an amazing group of people behind the scenes help to continue this adventure.  We are passionate about creating an experience our customers will enjoy and remember while providing them with a unique and authentic piece of history.  All of our reclaimed wood products are Certified Reclaimed and are re-purposed with you and your home in mind. 

Thanks for stopping by!
- Jake Park, Founder & Owner
Authentic Reclaimed Wood

All of our materials come from historic barns and other structures dating from the late 1700s to the early 1900s. Our mantels are made from high-quality reclaimed wood that has been salvaged from old barns, homes, and buildings, giving each piece a unique and authentic look that cannot be replicated. A custom letter is sent with every order letting you know the specific history of your piece.

Family Owned & Operated

Modern Timber Craft started in 2014 from a love of old barns and historic buildings. Nearly 10 years into this, my wife Raquel, our dog Bear, and I, along with an amazing group of people behind the scenes help us to continue this adventure. We are passionate about creating an experience our customers will enjoy and remember while providing them with a unique and authentic piece of history.

Made in the USA

All of our material is not only certified reclaimed, but also made and repurposed in the USA. Salvaged from historic American structures within the eastern portion of the United States and prepared in PA to be the focal point in your home.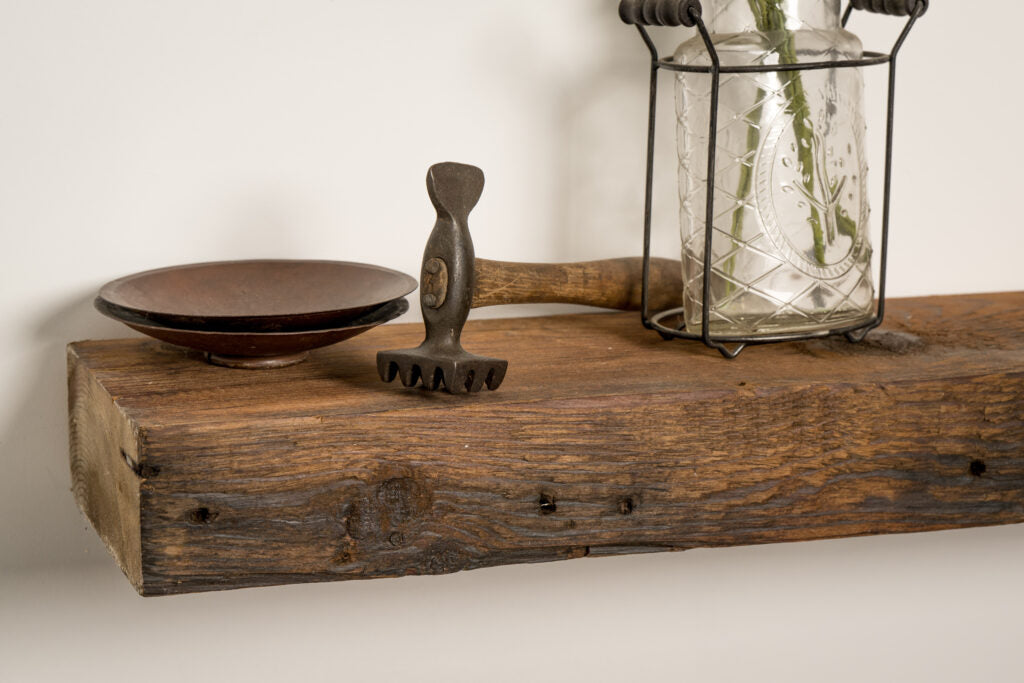 What We Do
Reclaimed rustic barn wood home furnishings is what we do at Modern Timber Craft. Our barn wood fireplace mantels, floating shelves, cabin decor and farmhouse wood furniture have been salvaged from 100-250 year old barns and can be customized to fit your needs.
Our passion for reclaimed wood products grew from a desire to reduce waste, add to the circular economy and turn abandoned natural resources into usable attractive wood.